60 mins - £45
back, shoulders and head massage

about me
I am passionate about massage and holistic way of healing our bodies. After working many years in the turism industrie and travelling for 15 years, I extended my studies and become a Massage Therapist and Aromatherapist. Relieving pain is just the beginning. My advanced techniques aim to bring improvement to many of the physical symptoms, such as neck, shoulders, lower back pain, headaches, migraines, numbness, pins,without the use of drugs. I want to support you, if you would like to keep your body fit and strong physically and emotionally.With my knowledge and experience, I aim to provide treatments, that contribute to a healthier, more balanced lifestyle. I believe in influence of my touch, which releases in the body natural painkiller. Touch is shaping up to be the ultimate mind-body medicine. From lowering blood pressure and heart rate to increasing immune function and relieving pain.
Agnieszka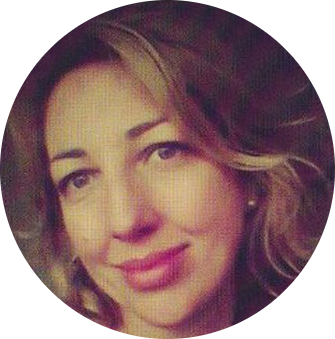 Full insured Member of Complementary Therapist Association
Deep Tissue
Deep tissue massage is a type of massage therapy that focuses on realigning deeper layers of muscles andconnective tissue. It is especially helpful for chronic aches and pains and contracted areas such as stiff neck and upper back, low back pain, leg muscle tightness, and sore shoulders. Some of the same strokes are used as classic massage therapy, but the movement is slower and the pressure is deeper and concentrated on areas of tension and pain in order to reach the sub-layer of muscles and the fascia (the connective tissue surrounding muscles).
Swedish Massage
In Sweden, "Swedish massage" is simply known as "classic massage". And that is exactly what it is – a classic treatment which represents the western standard for massage. The main techniques used in Swedish massage – stroking and gliding; kneading; rubbing; tapping or "pounding" They're designed to improve your circulation, soothe your muscles and make you more relaxed. Oils or lotions are used to lubricate the skin, and create a warming effect.
Sports Massage
Holistic Massage is all well and good but you can't compare it to a sports massage, which is more intense and more physically beneficial than the light nature of a holistic massage. It's a well known fact that massage can improve circulation. The motions and pressure involved in massage promote blood flow and encourage lymph vessels to work better.
Lymphatic Drainage
Lymphatic drainage is a gentle massage that stimulates the body's lymphatic system, improving the metabolism, assisting the body to eliminate waste and toxins boosting the immune system.
Indian Head Massage
Indian head massage is based on the ayurvedic system of healing which has been practiced in India for over a thousand years. It provides Indian families with relaxation and healing on a daily basis, as well as playing a part in rituals such as weddings and births, not to mention everyday events like a trip to the barber.
Facial Treatment
Like the rest of your body, your face has many muscles, and like your shoulders or back, it gets tight and holds on to stress. By relaxing muscles and connective tissue, massaging the face softens expression-induced lines around your eyes, lips and brows, helps expel acne-causing toxins and de-puffs and brightens the eye area. It also increases circulation, oxygenating the blood and encouraging the presence of fresh, healing red blood cells. During the facial treatment an organic skin cleanser, scrub, toner and massage cream are used. Book 1 hour Facial Treatment including shoulders, neck, decollete and scalp massage for your complete relaxation.
Hot Stones Massage
Hot stone massage therapy melts away tension, eases muscle stiffness and increases circulation and metabolism. Each 1 ½ -hour hot stone massage therapy session promotes deeper muscle relaxation through the placement of smooth, water-heated stones at key points on the body.
Aromatherapy
There are two ways in which aromatherapy works. The aromatherapy oils are absorbed into the blood stream through the skin. The skin is semi-permeable and the aromatic molecules of the aromatherapy oils dissolve and pass into the skin. The aromatherapy oils are then carried by the blood and lymphatic system. Aromatherapy oils are also absorbed by the body through respiration. The nostrils are to a part of the brain called the limbic system, which control emotions and influences the nervous system and hormones. When you inhale an aromatherapy oil messages are transmitted and affect the heart rate, stress level, blood pressure, breathing, memory, digestion and the immune system.